Yoga and meditation are the best way to enhance your spiritual consciousness and keep the external distractions away. With regular spiritual practice, you can learn the art of living without any anxiety. Also, it helps in controlling the desires arising from the mind and incorporates mental stability.
You are likely to turn more flexible, healthy, and mentally-balanced with regular yoga sessions. In case you wish to achieve the results faster, you can always go for herbal remedies. Some herbs like cannabis might enhance the body to mind connection and curb external stress.

Here are the top ways in which CBD and Yoga can be a life-changing experience
CBD & Yoga Combination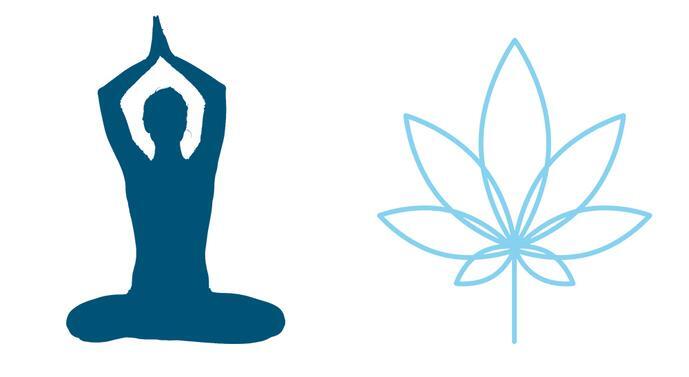 Yoga practice stimulates your neurological processes and induces mental clarity in the long run. You end up experiencing clear thoughts, a stable mood, and a peaceful mind. Along with this, spiritual sessions enhance your intuitive powers and relive inflammatory responses of the body.
Once you decide to practice yoga, you must incorporate a herbal supplement into your daily routine. Try out the Cannabis Budder and related supplements to enhance the results of your meditation sessions. Also, it stimulates the psychological pathways and reduces the after-effects of stress.
Health Benefits
Every physical activity acts on a mental level and alters the neural transmissions. It leads to proper neurological firing and rectifies the derangements in your mental health.
One of the best ways to achieve a healthy body and mind is through CBD coupled up with yoga. Such spiritual practice armed with the herbal effect is quite beneficial for flexibility, mood enhancement, and pain alleviation. Not to forget, it can also control stress, anxious thoughts and make way for better cognitive abilities. As the endocannabinoids present in cannabis interact with your brain's receptors, you undergo mental conditioning and feel a sense of well-being.
1. May Reduce Inflammation
Are you prone to post-workout muscle soreness and inflammation? Or, do the long hours of yoga hinder your daily tasks due to excessive pain? Exercise and yoga might leave your body sore and drained. However, you can curb the inflammation using cannabis extracts and tinctures. It contains potent endocannabinoids like cannabidiol that stimulate the receptors like vanilloid.
Further, it limits the absorption of anandamide, thereby controlling pain perceptions. With the action over the brain's receptors, it also controls the accumulation of free radicals. These effects lead to a reduction in muscle soreness and may curb the post-workout inflammatory stress on your body.
2. Can Limit Stress

The professional workload might lead to stress and anxious thoughts in the long run. To relieve the stressful reactions, you need to incorporate mindfulness meditation and yoga into your routine. With the yoga practice, you are likely to control your mind and keep the external distractions at bay.
Also, it leads to mental flexibility and clears out the negative emotions. You can accelerate the results of your yoga sessions with cannabis supplements. All you need to do is consume the supplements right before your workout to gain spiritual consciousness. It acts on your brain and may reduce the release of stress hormones like cortisol. Along with this, cannabis might reduce the oxidative stress caused by the free radical load in your body.
3. Might Improve Sleep Routine

Another benefit of cannabis supplements is the ability to improve your sleep routine. For all the people who suffer from lack of sleep, yoga can be a life-changing ordeal. With regular yoga practice, you can connect to your higher self and achieve a peaceful state of mind.
Also, it incorporates mental well-being and regulates the levels of hormones concerned with the sleep cycle. On top of this, Cannabis tinctures are likely to act on a neurological level and alter sleep physiology. The endocannabinoids act on your pineal gland and might enhance the production of melatonin hormone. As the level of melatonin hormone increases, you end up falling asleep at the right time. Along with this, it may maintain the quality of sleep and rectify your sleep cycle at the root level.

You must combine the yoga asanas with a pre-workout cannabis edibles canada to keep your mind under control. Also, make sure to find a suitable cannabis supplement that works on your body type.
4. May Enhance Mood

Mood-related disorders and stress go hand-in-hand due to the strong neurological connection. You might end up developing stress due to long-term mood issues or persistent sorrow. With the yoga practice, you end up experiencing an endorphin-surge that induces a sense of happiness.
Also, it calms your mind and slows down the raised neuronal firing rate. In case you wish to increase the benefits of yoga, make sure to look out for the right cannabis edibles. The supplements contain high levels of cannabidiol that alter the emotional center's activity, i.e., the amygdala. Along with this, it can accelerate the activity of
5-HT receptors and release serotonin neurotransmitters.
Bottom Line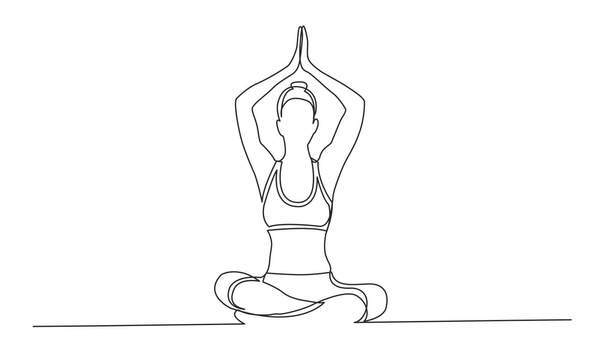 Spiritual consciousness is all about connecting to your soul and limiting the external distractions. With the daily stress and anxiety, you might not reach the desired stage of spirituality. That's when the cannabis supplements come to your rescue with mind-altering effects.
It acts on your endocannabinoid system and boosts the activity of the brain's receptors. As the levels of neurotransmitters increase, you end up feeling motivated and calm. However, make sure to include the cannabis edibles as your pre-workout food for the maximum results.