The Hindi term ganja is generally confused and generalised with 'cannabis', although they differ substantially from each other. Generally, it is considered to be marijuana, i.e. the product obtained by processing cannabis, i.e. the indica, sativa or ruderalis hemp plant belonging to the Cannabaceae family.
Before fully understanding what ganja is, it is necessary to start with the varieties of 'raw material' from which it is obtained.
The first variety of marijuana, the so-called indica, is native to equatorial areas: it usually reaches quite considerable heights and is characterised by thin leaves, the same ones that are so familiar and evocative when one thinks of ganja. The sativa variety, on the other hand, is the best known, the one proverbially taken for recreational purposes, due to its high concentrations of THC and CBD.
Lastly, there is the lesser-known ruderalis variety, grown mainly in cold areas and obtained from auto-flowering seeds: since it does not have significant concentrations of active cannabinoid principles, it is mainly used industrially or to promote the creation of new hybrid varieties.
It is certain that ganja has been the most popular psychotropic and psychoactive substance since ancient times, thanks to its beneficial effects, together with its unmistakable aroma and taste due to the large amount of terpenes it contains.
Due to its popularity, we have therefore compiled a useful guide on how to smoke weed, so that you can appreciate all of its characteristics and many facets and enhance your experience by making it enjoyable, satisfying and satisfying.
Today, it is also possible to buy CBD marijuana online through online weed shops. CBDmania is one of these e-commerce shops with high-quality products. We are talking about products with a very low THC and CBD content in compliance with European standards.
Psychotropic effects of marijuana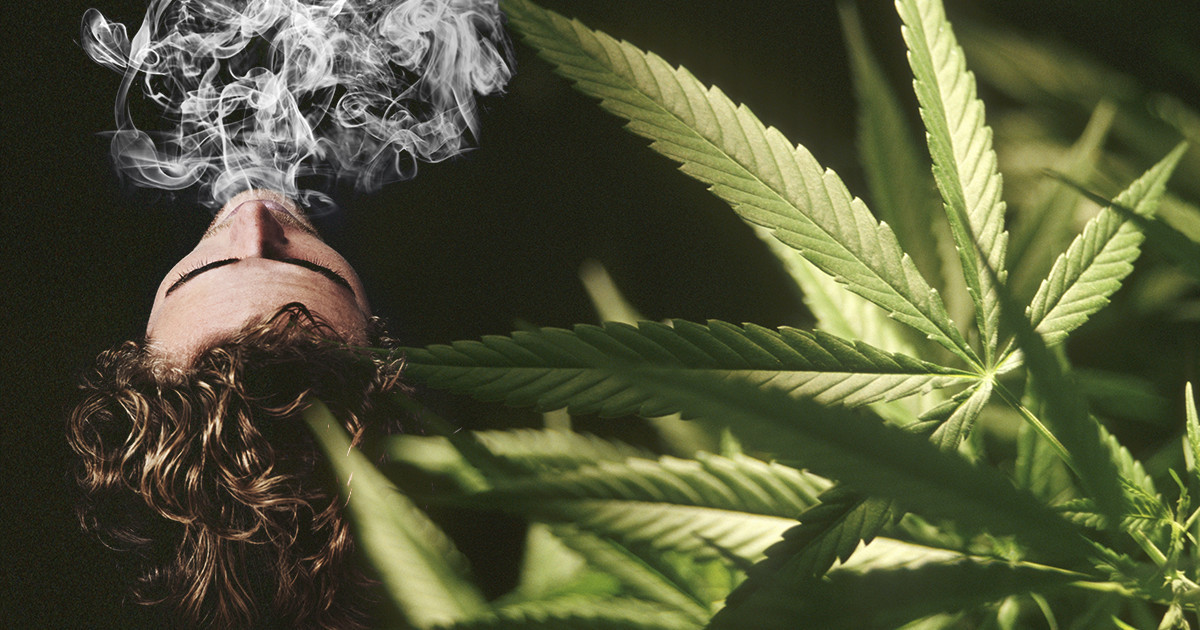 Before understanding what the effects of ganja can be, it is necessary to define in detail its main cannabinoids, the active ingredients responsible for the action that the plant gives back to the body once taken.
THC, or tetrahydrocannabidiol, is the psychotropic and psychoactive substance par excellence, responsible for the so-called 'high', a sensation sought after by regular users of pot. This active ingredient works by stimulating mainly the pleasure area of the brain, releasing dopamine, a neurotransmitter that can lead to a feeling of relaxation, well-being and euphoria.

However, the experience of using THC may not be universally pleasurable. In particular cases, THC can cause fear and panic, making any depressive symptoms more apparent. In particular, THC can cause fear and panic, making any depressive manifestations more evident. It can also cause paranoia if taken in high doses, contributing to loss of contact or hallucinogenic phenomena.

THC itself can also alter the senses, leading to a real distortion in the perception of time and space, reducing all kinds of inhibitory brakes. CBD or cannabidiol, on the other hand, has no psychotropic or psychoactive action. Often used therapeutically, particularly in the form of CBD oil, it has relaxing, anti-inflammatory and pain-relieving properties that can alleviate chronic pain.

It promotes rest and relaxation, reduces anxiety and insomnia, and significantly improves sleep quality.

A very useful muscle relaxant, it is often used in the treatment of pain caused by autoimmune and osteoarticular diseases and is also an effective antioxidant. CBD and THC, which are present in high concentrations, tend to balance each other out, giving a pleasant and long-lasting feeling of well-being.

Ganja is also widely used to treat patients undergoing chemotherapy, suffering from eating disorders or HIV, who see a substantial loss of appetite as one of the side effects of treatment and as a symptom of their illness.

Demonised, discussed and debated, as the scientific community itself maintains, it is a valid alternative therapy, as well as an effective natural remedy with innumerable beneficial potential. Smoking ganja is therefore not a threat, especially when compared to the countless synthetic cannabis that are harmful and highly deleterious to the body, since they can cause irreparable damage and lead to dangerous addictions.
How to smoke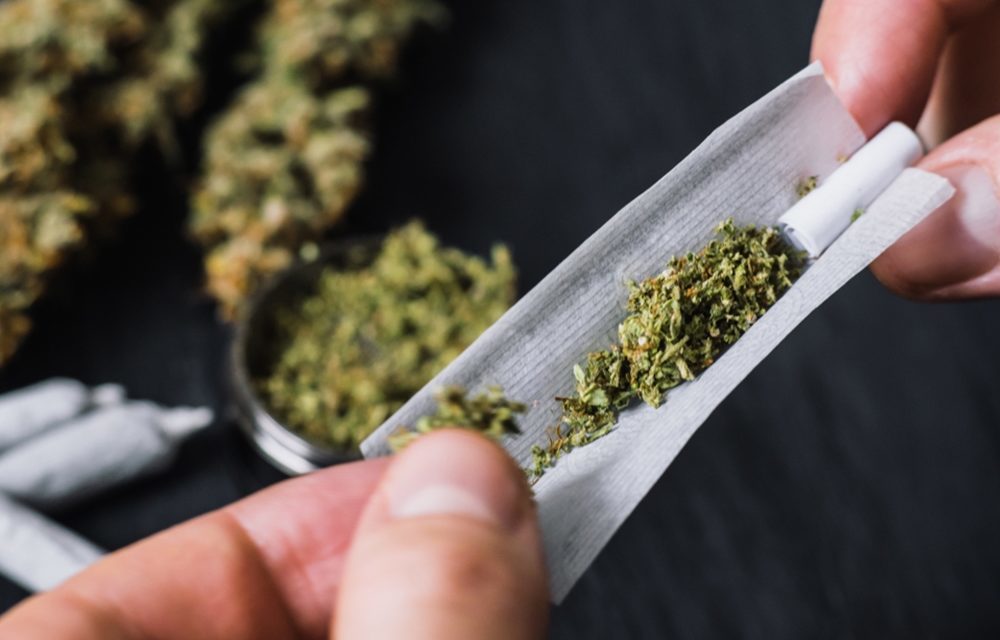 Whether you prefer soft, relaxed and calm puffs or consistent, lingering puffs of smoke in the throat, smoking weed leaves plenty of room for imagination and creativity, offering countless different options as to how to take it.

In fact, there is no absolute best way to smoke the precious plant material: deciding is not easy and it is always very subjective. It is therefore best to try and experiment until you find the configuration that is most pleasant and pleasing to the taste and that is able to deliver the marked and persistent effects of the cannabinoids typically found in marijuana.

In India, particularly in the Himalayan regions where ganja is considered sacred, it has been smoked for centuries using chilum, a special wooden pipe that enhances the characteristic aroma, making the effects almost immediate. By not mixing the plant material with the tobacco, as is generally the case, it is possible to savour the very pleasant taste and perceive the intense flavour of the resin on the palate.

Connoisseurs, who generally appreciate 'powerful' and particularly full-bodied puffs, appreciate the use of the bong: this instrument comes in many shapes, sizes and materials, offering the opportunity to provide a considerable amount of smoke for each individual puff.

One of the main advantages of using a bong for smoking is undoubtedly the water it contains: it cools the smoke while acting as a filter that minimises the presence of foreign substances such as nicotine. From glass to acrylic to silicone, it is not difficult to find the most suitable instrument to meet the most specific requirements.

Glass pipes are undoubtedly a valid alternative to the bong; they are easy to transport and can also be used by newcomers. They come in different styles, materials and colours, allowing you to enjoy full-bodied and satisfying puffs, with the advantage of being compact and particularly discreet.

If, on the other hand, traditional methods of smoking are preferred, rolling a joint is undoubtedly the most suitable solution, as well as being the most economical: this practice requires only the use of cigarette papers, which are getting thinner and thinner in order to allow ultra-slow combustion for a relaxing and soothing smoking experience.

In the United States, blunts, which are tobacco-based products but are increasingly being used for quick and convenient smoking, are popular. Compared to a joint, blunts have a longer shelf life and contain a considerable amount of plant material, allowing for 'sharing' or, alternatively, a particularly intense and long-lasting high.

The presence of tobacco, however, makes this method the least healthy of the available methods, due to the large amount of nicotine that inevitably ends up being consumed.

The continuing evolution of the cannabis sector has recently introduced so-called personal vaporisers, which, although they do not reproduce the smoking experience to the same extent as an ordinary joint, are considerably healthier.

This is because, in addition to not requiring the use of tobacco, they do not involve combustion processes, but simply heat the marijuana, returning all the aromas and cannabinoids it contains in a particularly concentrated manner.

Vaporization not only enhances the characteristics, but also offers the opportunity to use CBD oil or CBD crystals as an alternative, making it undoubtedly one of the most versatile and innovative solutions.
But is it legal in Jamaica?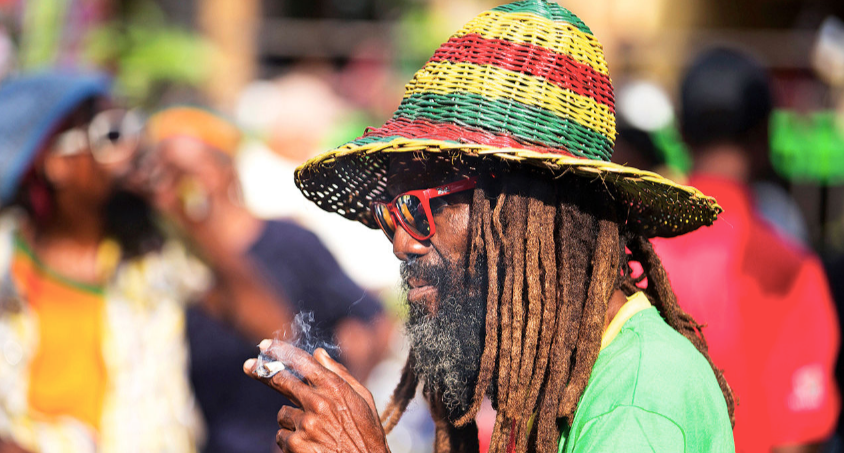 Only a few years ago, in Jamaica, ganja was considered illegal, despite what one might think, due to the growing popularity of the Rastafarian religion, resulting in heavy penalties for habitual users and arousing discontent among Rastafarians themselves, who were thus led to 'rebellion'. In 1963, the event known today as 'Bad Friday' led to the arrest of more than 400 Rastafarians.

Fortunately, in 2015, after years of prohibitionism, weed was decriminalised in Jamaica as well, allowing personal, religious and therapeutic use: this, however, does not make its use completely legal, as the law in force in the Caribbean territory is clear.

Possession of marijuana is tolerated up to a maximum of 3 ounces, or 56 grams, for which there is a simple fine: larger quantities, on the other hand, result in immediate arrest and imprisonment as determined by the judge. However, the use of ganja for medicinal purposes is perfectly legal, subject to a medical prescription: the latter offers free access to the use of marijuana, even if issued by the health system of the country of origin.

Good news for tourists who suffer from chronic illnesses or are undergoing pain therapy involving the use of medical cannabis and its derivatives, they can rest assured that they can experience Jamaica in total freedom.

So, while not yet considered 100% legal, it appears considerably more accessible: on Jamaican soil, each family can grow up to 5 plants, provided the sole purpose of such cultivation is for personal use.

A moral, but certainly not less important, rule is that of not disturbing non-smokers, limiting smoking only where permitted, keeping a distance of at least 5 metres, as required by local law, or using any equipped areas.