The term 'medical cannabis', also known as Medicinal Cannabis or CM, refers to the medical and therapeutic use of the matured and dried female inflorescences of cannabis sativa light, where this botanical species is used in various treatment options, in various chronic and non-chronic diseases and in so-called pain therapy. The effects of medical marijuana are becoming more and more established.
Several clinical trials, including the National Institute on Drug Abuse, such as the Food and Drug Administration, under the acronym FDA has approved that there is increasing interest in the potential utility of the effects of medical benefi and the benefits of cannabis and cannabinoids.
Medical cannabis is therefore derived from medical-quality cannabis plants grown without the use of any kind of pesticide, and every stage of the plant's care and development, through to its maturation and the subsequent packaging of the finished product.
Furthermore, it must scrupulously comply with all necessary international standards such as GACP (Good Agricultural and Collecting Practice) and GMP (Good Manufacturing Practice), to ensure total reliability and transparency in order to meet the needs not only of patients but also of doctors, pharmacists and regulatory bodies.
These characteristics are supported by the numerous laboratory tests carried out throughout the production process.
What is medical marijuana?
Medicinal cannabis originates from the female Indian hemp plant, specifically the cannabis sativa known as Cannabis Flos: the part of therapeutic interest is the inflorescence, which contains the main active ingredients, present in varying quantities depending on the botanical species: THC or delta-9-tetrahydrocannabinol, which has potential effects on the symptoms of serious illnesses, and CBD or cannabidiol.
What is medical marijuana used for?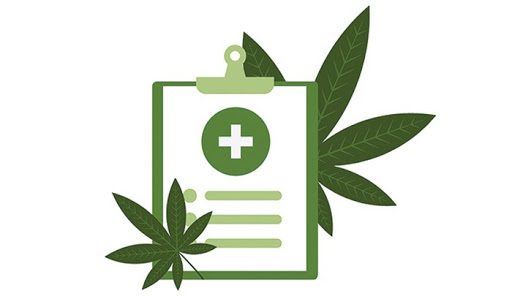 There has always been considerable confusion surrounding the use of cannabis, which is why it is always worth pointing out that recreational use has nothing to do with therapeutic and medical use. It is therefore neither relevant nor useful to talk about legalisation in a medical context.
Although studies are still limited, there are still five different types of drugs on the market, each containing different concentrations of active molecules used mainly to control vomiting, nausea and appetite in patients undergoing chemotherapy and radiotherapy.
Do cannabinoids help with chronic pain?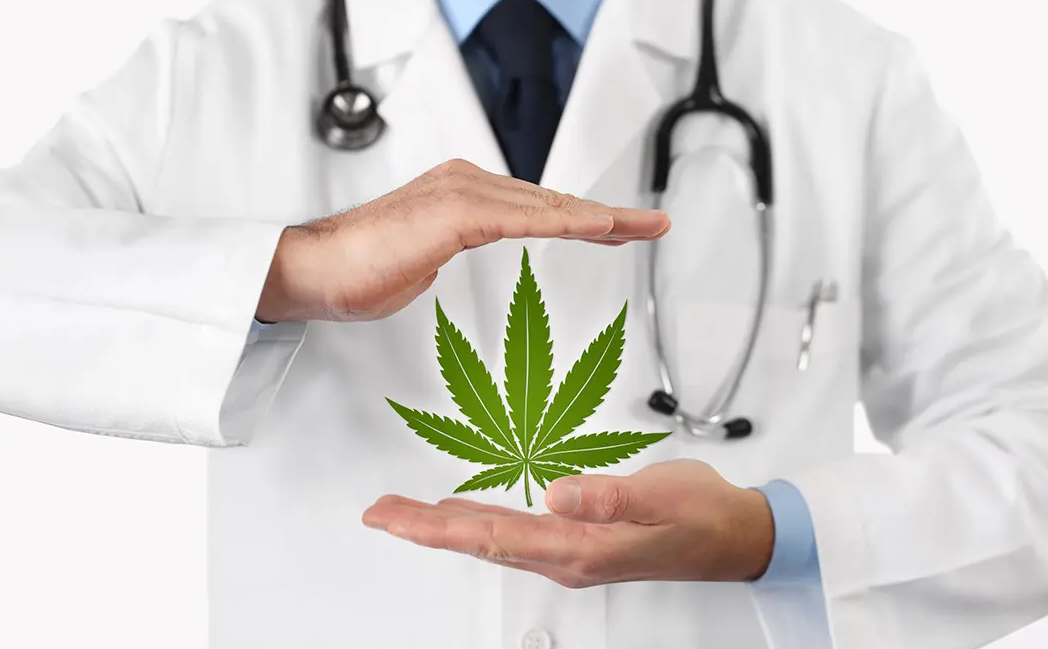 Alongside this established use is the use of cannabis in the treatment of chronic pain.
Therapeutic cannabis is currently used as an effective alternative therapy to alleviate the symptoms and effects of specific diseases when conventional medical treatments do not have the desired effects.
It is widely used to treat the spastic and painful manifestations of multiple sclerosis as well as spinal cord injuries, where cannabinoids help to alleviate particularly painful conditions.
It provides relief for patients undergoing chemo- and radiotherapy or HIV treatment, and has a strong anti-kinetic and anti-emetic action that reduces nausea and vomiting thanks to the combination of THC and CBD working in close synergy.
Medicinal cannabis is a valuable aid for patients suffering from cancer, cachexia, anorexia or HIV: it helps to increase appetite by promoting weight gain, which is necessary to keep the patient in good condition, compatible with their disease.
It also reduces intraocular pressure in glaucoma thanks to the substance's characteristic hypotensive effect, while protecting the retina by virtue of the neuroprotective abilities typically attributed to cannabidiol. Medicinal cannabis is also commonly used in the treatment of Gilles de la Tourette syndrome, where it helps reduce nervous tics by promoting control of involuntary body and facial movements.
Cannabinoid drugs, palliative care and pain therapy
The use of cannabinoid drugs is part of the so-called 'palliative care' that identifies the 'pain therapy', since these preparations are a viable alternative to conventional drug therapies when the patient does not find useful benefits to cope with chronic and persistent pain caused by specific diseases.
Therefore, when we refer to medical cannabis, we mean specifically Cannabis FM2, which contains THC concentrations between 5 and 8% and CBD concentrations between 7.5 and 12%, produced in accordance with the European directives on medicinal products, through controlled production processes in pharmaceutical plants contemplated and authorised by AIFA.
Its distribution is also authorised by the State Cannabis Board, operating within the Ministry of Health, although in fact many pharmacies throughout the country have this galenic product containing THC concentrations of up to 19%.
Therapeutic cannabis is widely used mainly in the treatment of chronic pain, both cancerous and non-oncological, and as a palliative therapy in the treatment of conditions such as multiple sclerosis, spinal cord injury, and HIV, where, as in the case of anorexia, it can promote appetite by aiding weight gain. It can also reduce spasms and involuntary movements caused by Gilles de la Tourette syndrome and reduce intraocular pressure in glaucoma.
It can be taken orally through oils and decoctions or inhaled through the use of electronic vaporizers.
To date, although the use of medical cannabis falls under the heading of simple 'palliative care', this treatment has been able to provide significant benefits to all those patients subjected to constant suffering and disabling pain, achieving significant results where conventional medicine has failed miserably.
These results have raised hopes in the scientific arena, further stimulating the scientific community to experiment by pushing into ever more advanced areas of application.
Are hemp-based medicines addictive?
The therapies characterised by the use of medical cannabis present major differences when compared to the recreational use of marijuana, since the amount of cannabinoids taken is diametrically different. This is because the amount of cannabinoids taken is diametrically different. In medical use, the dosage is reduced and calibrated, always prescribed according to specific treatment plans drawn up by the doctor or specialist.
CBD and THC taken during treatment with hemp-based drugs are therefore not addictive. They can also be interrupted until the desired results are achieved, and then freely discontinued.
Who is entitled to medical cannabis and how to obtain a prescription?
According to the ministerial decree approved by the Ministry of Health, 'the medical use of cannabis cannot be considered a therapy in the strict sense of the word, but rather a symptomatic treatment to support standard treatments, when the latter have not produced the desired effects, or have caused non-tolerable side effects, or require dosage increases that could lead to the appearance of side effects'.
This means that medical cannabis treatments are available to all patients who have not experienced the expected benefits or side effects from conventional medical treatment, but this presupposes specific prescriptive areas.
It is therefore possible to be prescribed medical cannabis to treat conditions involving spasticity associated with pain resistant to conventional therapies, such as multiple sclerosis and spinal cord injury, and to treat chronic pain when the use of non-steroidal anti-inflammatory, cortisone or opioid drugs has proved ineffective.
If the anti-kinetic and anti-emetic effects of nausea and vomiting caused by chemo- and radiotherapy and during HIV treatment cannot be achieved with conventional treatments, or if it is necessary to promote appetite in cachexia, anorexia or cancer and AIDS patients.
Finally, medicinal cannabis may be requested by patients with glaucoma that is resistant to conventional therapy, or if excessive spasmodic manifestations of Gilles de la Tourette syndrome occur.
In the presence of such cases and pathologies, the general practitioner or speciality doctor will be able to prescribe the treatment, offering the patient the opportunity to use the galenic preparations available through the prescribed methods of intake: orally or by vaporization.