In recent years, medical cannabis, as well as the well-known legal active ingredient CBD or cannabidiol, have been one of the most debated and, if we may say so, controversial topics, while at the same time becoming an object of interest for the entire scientific community, which has amply demonstrated their considerable benefits for health and the human organism, through extremely accurate and authoritative studies and research.
Today, the use of cannabis light is a rapidly growing phenomenon: despite preconceptions and useless prejudices, more and more people consider cannabis sativa a genuine natural remedy, as well as an effective treatment for chronic and often disabling pain. It is therefore no coincidence that cannabis oil itself, a medicinal marijuana derivative, is also frequently administered to pets to help them rest, increase their appetite, and relieve osteoarticular and muscular pain.
Veterinarians themselves recommend its use, always in targeted doses calibrated according to the pathology and size of the animal, emphasising that CBD has no contraindications and, on the contrary, guarantees considerable well-being. We have therefore produced a guide on the subject to answer readers' main questions in detail, in the hope of dispelling any doubts.
CBD oil as therapy for pets: main uses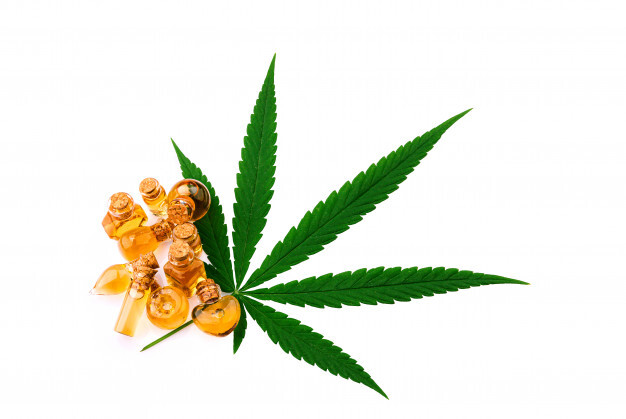 Medicinal cannabis is also suitable for the treatment of diseases in animals, and the use of cannabinoids in dogs and cats is becoming increasingly popular. The many therapeutic benefits of marijuana can be particularly useful in treating elderly or diseased animals, where they can feel pain relief, rest better, become more mobile and regain their former appetite.
In the United States, countless veterinarians treat both pets and farm animals with CBD oil. By administering medical marijuana, they have been able to successfully analyse the results obtained, adding particularly interesting case studies to their 'scientific baggage'. A pioneer in the use of CBD oil for dogs and cats was Los Angeles vet Doug Kramer, who, tired of having to euthanize particularly unfortunate pets, chose to improve their condition by doing what he could to save them and avoid 'condemning them to death'.
Today, several colleagues have followed his lead: in Nevada, for example, an ad hoc law has been created authorising the animal's owner to freely administer cannabinoid active ingredients such as CBD and THC even if they are potentially psychoactive, subject to a veterinarian's prescription.
However, therapeutic cannabis in veterinary medicine is also a reality, although veterinarians who are familiar with the plant material and prescribe it are still rare: one of them is Dr Elena Battaglia, who practices in the province of Savona, in Spotorno, in Italy, and who, for some years now, has chosen to hold conferences around the country in order to inform the veterinary scientific community of the results obtained through this therapeutic practice.
His first experiment took place on his elderly dog suffering from arthrosis, with unexpected and surprising results: the animal, previously subjected to anti-inflammatory and cortisone drugs that had little benefit, started to stand up, started walking again and saw a significant reduction in all the problems affecting the locomotor apparatus that tended to destroy it.
According to Dr Battaglia's experience, CBD or cannabidiol offers considerable benefits in the treatment of conditions such as arthrosis and chronic pain, and also has a marked anti-inflammatory effect on animals.
However, it is difficult to determine the timing of the treatment in advance, as each animal has its own specific dosage calculated on the basis of multiple variables and different response times. What is certain is that CBD-based therapy is highly effective, and in most cases the problem is resolved 9 to 10 months after the first administration. This is a major step forward for veterinary medicine.
Why use CBD oil for our best friends?
There are countless advantages to administering CBD oil to our four-legged friends: a valuable food supplement, rich in omega 3, omega 6 and vitamin E, it prevents oxidative stress, delaying the natural ageing process, even in animals. At the same time, it has a marked energising effect, giving the animal organism the ability to effectively strengthen its immune system.
At the same time, cannabis oil is one of the most effective anti-inflammatory agents, making it an effective adjunct in the treatment of local trauma, redness, irritation and injuries, due to its recognised muscle-relaxing properties and ability to positively stimulate the joints.
Its pain-relieving action makes this cannabis derivative suitable for relieving and soothing chronic pain: just a few drops of CBD oil can regulate pain perception by relaxing the muscles.
No less important is its action against anxiety and insomnia. This is also of great benefit to animals, as it improves the quality of their sleep and reduces any symptoms of anxiety, for example when travelling or being separated from their owner.
Is it safe to give CBD oil to dogs and cats?

Pet owners are increasingly turning to cannabidiol, the active ingredient in cannabis proverbially known as CBD, in an attempt to alleviate pain, anxiety, inflammation and a wide range of ailments that can affect their pets. Although there are hundreds of testimonies in favour of CBD oil therapy in the treatment of pets, one question remains: is there concrete scientific evidence to support the effectiveness of this active ingredient in veterinary medicine?
The online medical database PubMed has over 60 articles and studies on this subject, many of which list the toxic effects of CBD itself from accidental ingestion of cannabis by dogs, while others point out the contraindications of administering synthetic cannabinoids for experimental use. However, just as many studies have shown concrete benefits and advantages, starting with the improvement of chronic pain symptoms and the reduction of epileptic seizures in dogs.
Dogs have a higher number of cannabinoid receptors than humans, making them more susceptible to the potential toxic effects of the drug. Currently, researchers and veterinarians agree that further research is needed into the administration of cannabis derivatives to pets.
However, a study published in Frontiers in Veterinary Science in July 2018 and dedicated to the effects of CBD administered to dogs with arthritis revealed significant results: the animals were given two different treatments, characterised by 2mg of CBD per kilogram or cannabis oil every 12 hours, both for 4 consecutive weeks, alternating with a 2-week 'washout' period.
As well as showing no side effects, there was a significant reduction in pain and increase in activity in 80% of dogs regularly taking CBD. The study therefore concluded that a dosage of just 2mg/kg CBD given twice daily could help dogs suffering from osteoarthritis.
However, Prof. Carlton Gyles of the Ontario Veterinary College argues that there are substantial differences in CB2 receptors and cannabinoid metabolism in dogs compared to humans, and that future research needs to be carried out in parallel to fully understand the potential 'value' of medical marijuana in treating conditions that may affect pets.
Little is known about pets such as horses, dogs, cats and rabbits, for example, and their response to cannabinoid treatments.
Is it safe to administer CBD oil for pets? Generally, the answer is yes, but it is always advisable to consult your veterinarian so that he or she can assess the case and the disease, and recommend the most appropriate therapy to treat it.
CBD oil for dogs
CBD oil can be particularly effective in dogs suffering from separation anxiety as well as arthritis, convulsions, skin conditions or lack of appetite due to stomach or intestinal problems.
A natural anti-inflammatory and pain-relieving agent, it helps to reduce the pain felt by dogs suffering from hip dysplasia, neuropathy and nerve problems and chronic inflammation. It also helps to restore normal intestinal motility and has a strong antibiotic effect, which totally eradicates Staphylococcus Aureus.
Recognised as a powerful antioxidant, CBD oil helps reduce the production of inflammatory cytokines, which can lead to allergies, hypersensitivity and autoimmunity.
It also improves appetite by reducing nausea and promotes cardiovascular health.
Although a vet should always be consulted, in the case of such acute or minor problems, a CBD-based treatment may be the ultimate solution, resulting in your dog's well-being. It is important to follow the recommended dosages.
CBD oil for cats
Until now, CBD oil has been administered to cats that are mainly prone to eating disorders, skin and coat conditions, as well as diabetes, anxiety and tumours. Veterinarians recommend the use of CBD in dogs and cats as a natural supplement to reduce countless manifestations and problems while preventing their occurrence.
A few drops of CBD oil are sufficient if the cat is lacking appetite. This therapy is also effective in the case of diabetes, as the cannabidiol not only reduces inflammation but also stimulates insulin production.
Rubbing CBD oil into the skin can reduce this risk by reducing inflammation and warding off fleas and other parasitic infestations.
Cannabis oil is also useful in combating anxiety and stress in animals. CBD oil can relax and soothe muscles and is also helpful in treating respiratory and digestive problems.
CBD oil for other pets
CBD oil can be a potentially useful treatment for all species of animals, starting with horses where its marked relaxing properties help to preserve muscles as well as the skeletal system, reducing pain and inflammation. At the same time, cannabidiol can reduce anxiety, easing the horse's temperament, especially if it tends to be agitated and hyperactive.
While the administration of CBD or cannabidiol improves the general health of mice, as well as small animals such as Peruvian guinea pigs and dwarf rabbits, there is currently no reliable information on the effects of this active ingredient on reptiles, insects and the like. Years of experimentation and research will be needed to reach conclusions about its true treatment efficacy.
What dosage to use
CBD oil is used as a natural food supplement for animals and only requires a few drops. However, the dosages are different from those for humans and vary depending on the animal's body weight.
However, it is always preferable to consult your vet and proceed initially with a reduced dosage, to be progressively increased according to the pathology.
CBD oil is usually administered by introducing it into pet food to make it more palatable.
What are the risks of overdose?
Even when dealing with animals, it is always advisable not to underestimate the possible side effects of overconsumption of CBD oil: although the pet is not life-threatening, an overdose can lead to intoxication or even loss of appetite or motor difficulties.
These manifestations tend to last from a few hours to a few days, which is why it is preferable to use concentrations of CBD below 5%, except for treatments related to complex diseases.

Once again, the advice of the veterinarian is crucial in preserving the health of the pet.