Those who follow the cannabis world know well the history of Cannabis Light. In fact, in some parts of the world, CBD hemp inflorescences are legally marketed.
Although it may seem like a "stretch" given that the THC limit, must comply with regulatory guidelines.
However, many people smoke cannabis CBD, in addition to complying with European regulations, guarantees benefits like normal cannabis flowers with THC.
Obviously, cannabis CBD , do not contain the psychoactive effects, that is, it does not lead to effects on the central nervous system.
Some users, claim that CBD flower gives effects similar to those given by THC, but without negative side effects such as: paranoia, increased heartbeat, confusion etc..
What is hemp flower CBD?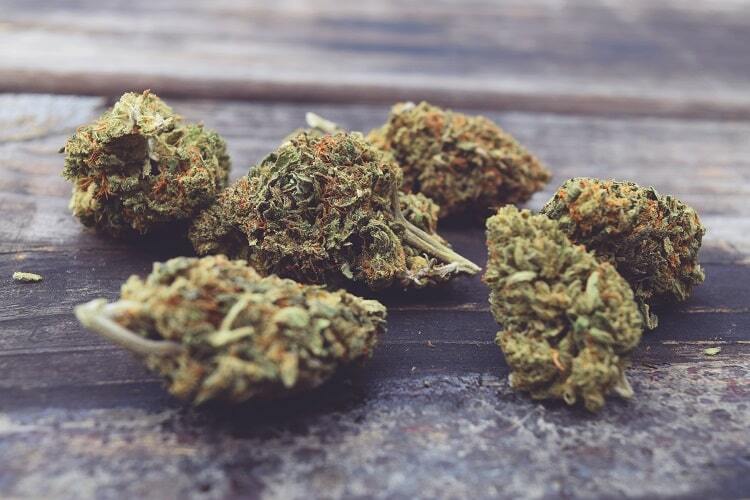 Cannabis CBD or also called high CBD weed, is a cannabis flower that contains a high CBD content and a low percentage of THC. Moreover, they are legal flowers that comply with regulatory claims. In fact the term CBD flower is now, a synonym for legal hemp flower market that are part of a wide category of hemp products.
The difference in percentages contained between cannabis light and THC rich cannabis are the levels of cannabinoids.
In fact cannabis light has high CBD content and low THC content under 0.3%, unlike marijuana has high THC content and low CBD content.
How do you tell the difference between cannabis CBD and regular THC weed?
To figure out if the cannabis flower is a CBD or THC flower the safest way is to get a potency test from certified cannabis labs.
For some experts, perhaps, it is easier to distinguish between your types of inflorescences by knowing the main characteristics such as smell, appearance and sticky feel.
Today, however, with the new indoor growing practices it is very difficult to distinguish the new genetics and make the differences between the two varieties because they are very similar even if they have different contents.
Some useful tips to distinguish the cannabis CBD : marijuana usually has a more pronounced gas smell, stickier to the touch and covered with trichrome crystals than CBD cannabis flowers.
These last two aspects also depend on the quality of the marijuana flowers, in fact there are producers of CBD hemp flowers, such as Cbdmania, who propose excellent hemp light products on the market.
How much THC is in the cannabis CBD?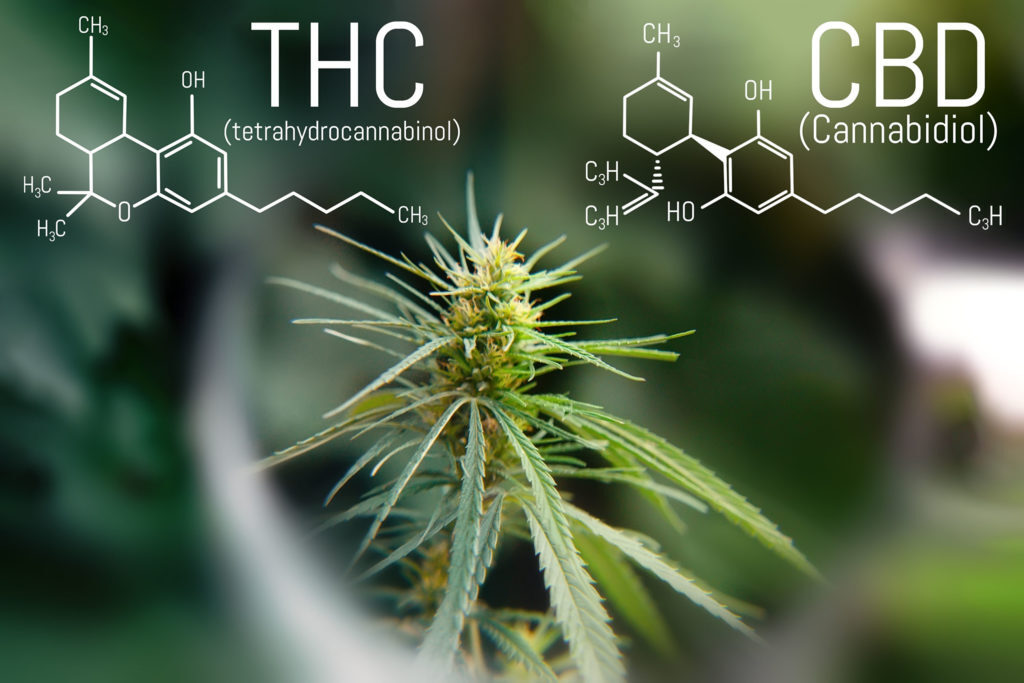 Before proceeding, it is appropriate to clarify the difference between the terms, such as:
Cannabis sativa L. : is the scientific and botanical Latin name of the plant, regardless of its use: recreational, medical, technical, food and industrial.
Canapa : also called HEMP, is the term used to refer to Cannabis Sativa L. with a THC content below 0.2% in the flower and therefore is not considered a narcotic.
Legal hemp or Cannabis Sativa L. is intended for industrial, technical, food, textile, cosmetic use. Its limit of Delta 9-THC or less in the flowers is tolerated up to 0.3% and must be certified by analysis performed on the cultivation.
However, there are no global regulations regarding cannabis CBD, but in Europe this substance is legal, as long as it contains less than 0.2% THC.
THC, has long been considered among the major cannabinoids because it is the ingredient that produces the psychoactive effects.
The difference between CBD and THC, is just the psychoactive effect. In fact CBD does not produce these effects and it has been studied, by the scientific community that it is able to treat a wide range of diseases that in the past were intractable.
Being a natural element, it has almost no side effects and are definitely less than the drugs on the market.
What are the benefits of CBD?
Its beneficial effects are still being studied by the scientific community and growing.
It is stated that CBD is the main non-psychoactive component of Cannabis sativa. In a 2013 study published in the British Journal of Clinical Pharmacology, the benefits of CBD are:
Anti-inflammatory;
Anticonvulsant;
Antioxidant;
Antiemetic;
Anxiolytic;
Antipsychotic.
It is also stated that it is a potential element for the treatment of neuroinflammation, epilepsy, oxidative lesions, vomiting and nausea, anxiety and schizophrenia.
Obviously before focusing only on the benefits of CBD, the cannabis used for recreational purposes and therefore that is smoked, are varieties that come from cultivations that high amounts of THC and very low percentages of CBD (since CBD reduces the psychotic effects of THC).
Therefore, smoking marijuana does not mean you get the benefits of CBD.
The effects of THC can be treated with different arguments, here in fact we focus on the proven benefits of CBD which is also found commercially with
I don't want to deny the effects of THC, but in this article we discuss the proven benefits of CBD alone (which is what we find commercially and can use therapeutically).